About Los Amigos and Playa Bastian

'Los Amigos' is an oasis of excellent traditional local food, fine drinks and refreshments situated off the ever popular beach at Playa Bastian, Costa Teguise.

In fact, the local area and beach has been a traditional meeting place for local festivals and religious celebrations for a considerable number of years. As can be seen from the photographs, many families and groups of 'Amigos' have travelled to the area since the 1950's, a time when the area was one of the many 'Salinas (salt pans) located along this coastline.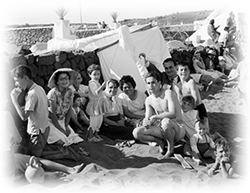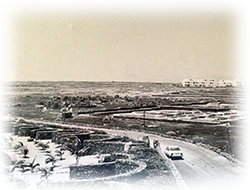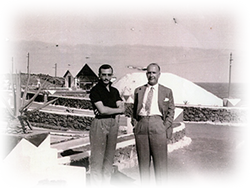 Indeed, following the acquisition and subsequent sale of the land by the Rio Tinto Zinc company in the early 80's, the Playa Bastian complex itself is built upon the salt pans and pathways that produced the mountains of salt you can see in the pictures.

Today, 'Los Amigos' welcomes all local residents, guests and holidaymakers and offers a quality selection of traditional Tapas made with the best local ingredients, an extensive choice of beers, wines and spirits as well as a range of exotic teas, coffee, cakes and pastries.

We are always happy to accommodate parties for events and celebrations and would be pleased to provide individual menus for your special occasion.

Why not look us up on Facebook, click on the facebook icon below!